When it comes to running a successful business, there will always be a lot of theories about what you need to do to make things work. And while every business will be run differently, there's a lot to be said about how you manage your day. If you want to ensure that you enjoy a successful day and that business is going well, there are three things that you need to focus on.
1. Your Morning Routine
The first begins right when you wake up. Because you can really set the tone of the day when you wake up. You may not realise it, but think about how your good days and bad days start. You'll often find that when you wake up early, eat well, exercise, feel happy, and generally enjoy your morning, your day goes better. So get yourself a good morning routine and see what it can do for your day.
2. Your Meetings
Meetings can often make or break your day, but it's always a good idea to try and steer them in the right direction. Make sure that your meetings are necessary, that you have an idea of what you want to get out of the meeting, and that you action anything after the meeting that was talked about. That way, you'll find that you're able to make the most of your day.
3. Your Productivity Levels
And finally, when you're productive, it's always going to improve your day. So take a look at the below productivity apps and work out what kind of difference they could make to your day.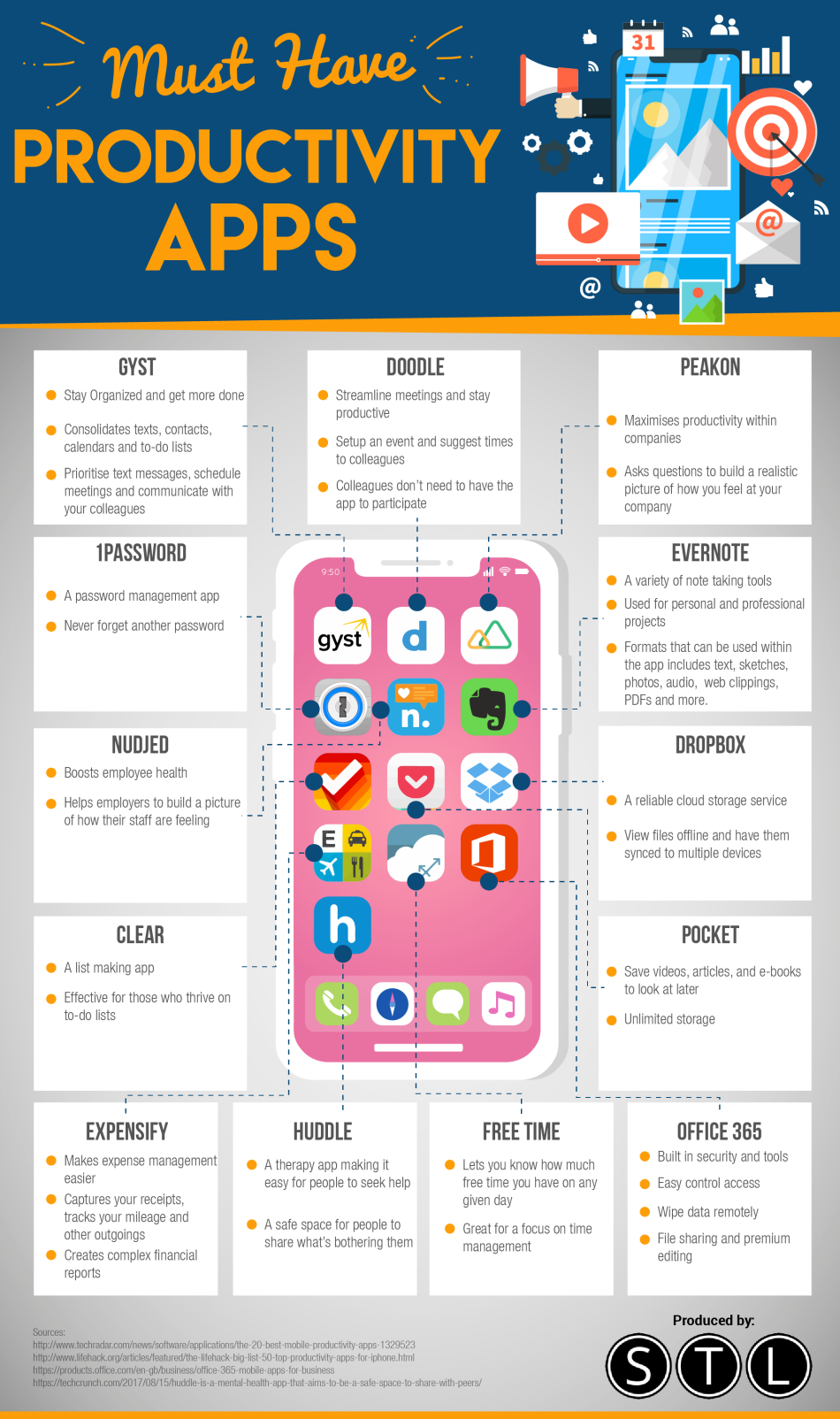 Infographic Design By thanks to